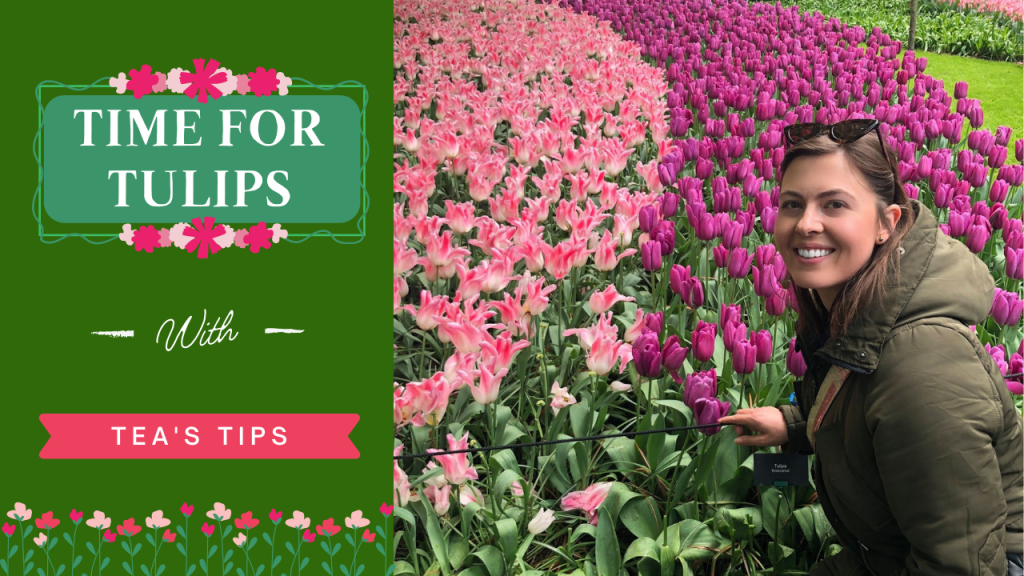 ---
The spring sailing season starts with our Tulip cruises, bringing the best of Holland and Belgium. This delightful 8-day itinerary begins in Amsterdam, the romantic Dutch capital known for it's historic canal-lined center. Home to 800,000 international inhabitants (and over 1 million bicycles) this 11th century city built entirely on water sits approx 2 meters below sea level offers up history mixed with exciting modern-day fare. If sailing this program, you'll spend 3 days exploring exciting Amsterdam (along with some surrounding sites nearby). As the resident cruise director for this tour – and Dutch resident myself – I've had the opportunity to explore the in's and out's of Amsterdam. When it comes to the this 3-day stretch of the Tulip trip, here is my take:
---
Day 1: Arrival to Amsterdam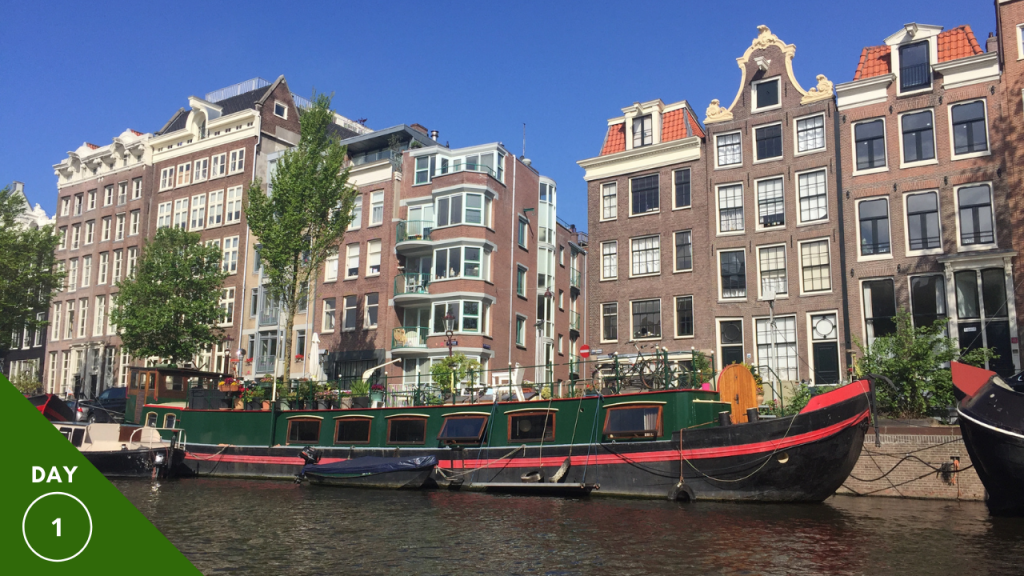 Welcome to Amazing Amsterdam! Depending on when your overseas flight arrives, you might decide hit the hay or hit the ground running. If you choose the latter, there are plenty of activities in the heart of the city to keep you occupied. Check out our next post for suggested sights to see during you free time in Amsterdam.
---
Day 2: Tulip Time – Keukenhof Gardens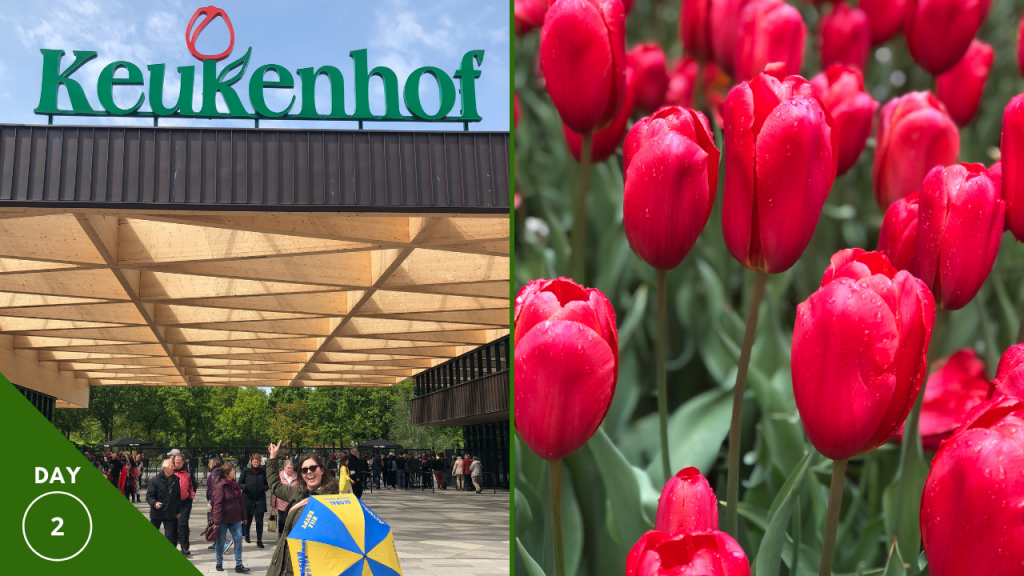 After your buffet breakfast, you're transferred on a 30 minute bus ride through the dutch country side to 79-acre Keukenhof Gardens, also known as the Garden of Europe. The name comes from the 15th century when Countess Jacoba van Beiren owned the land and, during that time, used it for gathering herbs for the castle's kitchen or "Keukenhof" (Kitchen Garden.) Today it's home to over 7 million tulips, the national flower and namesake of our cruise.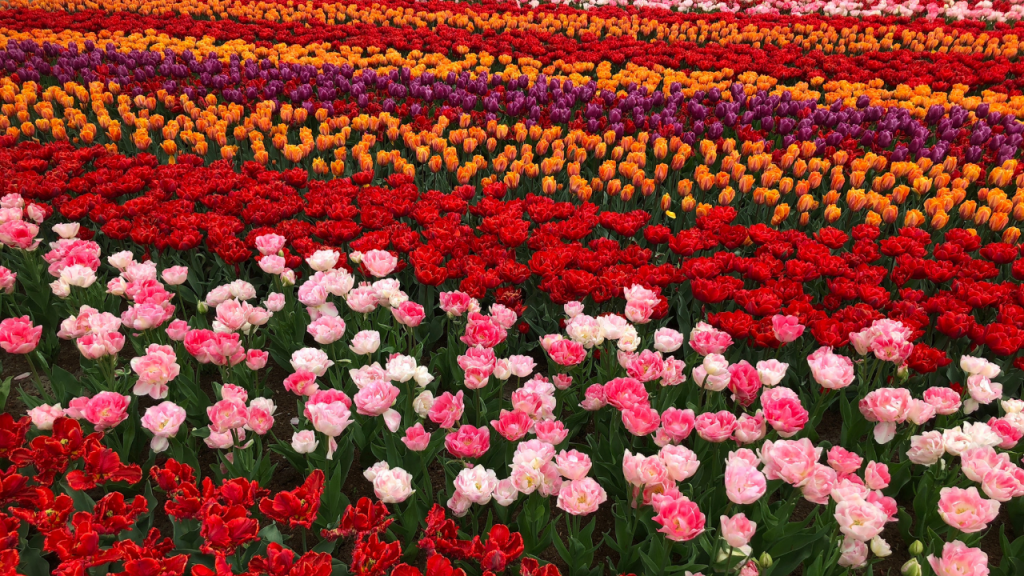 You'll be given entry and a brief guided tour through some of the highlights of the gardens before having free time to explore on your own. Keukenhof is known not only for it's famed tulip fields, but also for the many other flower species in the collection. Orchids, hyacinths, daffodils and the world's largest lily show can be found throughout the complex as well as in the 3 main flower pavilions: Willem-Alexander, Oranje Nassau, Beatrix. All together, you'll have about 3-4 full hours to tiptoe through the tulips which may seem like a long while, but considering the vast acreage, you may have to miss a few things. Stick to the main pavilions while saving time to meander the meadows and eventually grab a bite before boarding the bus.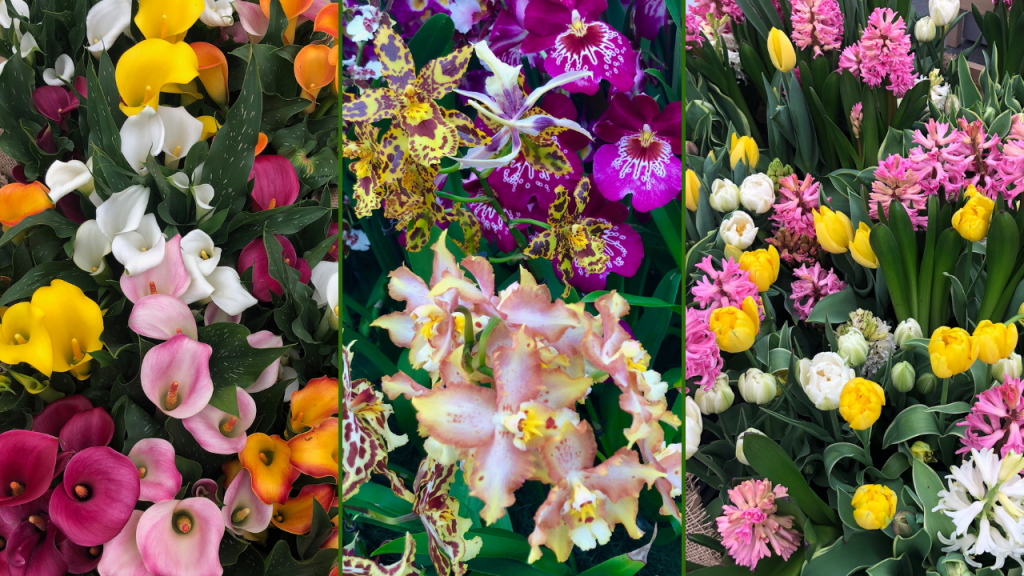 One of the highlights of recent years has been the giant flower mosaics depicting each annual theme of the garden displays. 2018 saw "Romance in Flowers" in the air, while 2019 was the year of "Flower Power," with this year being dedicated to a "World of Colors." Unfortunately the park was closed this year, but Keukenhof put together a great collection of videos for visitors to enjoy virtually here.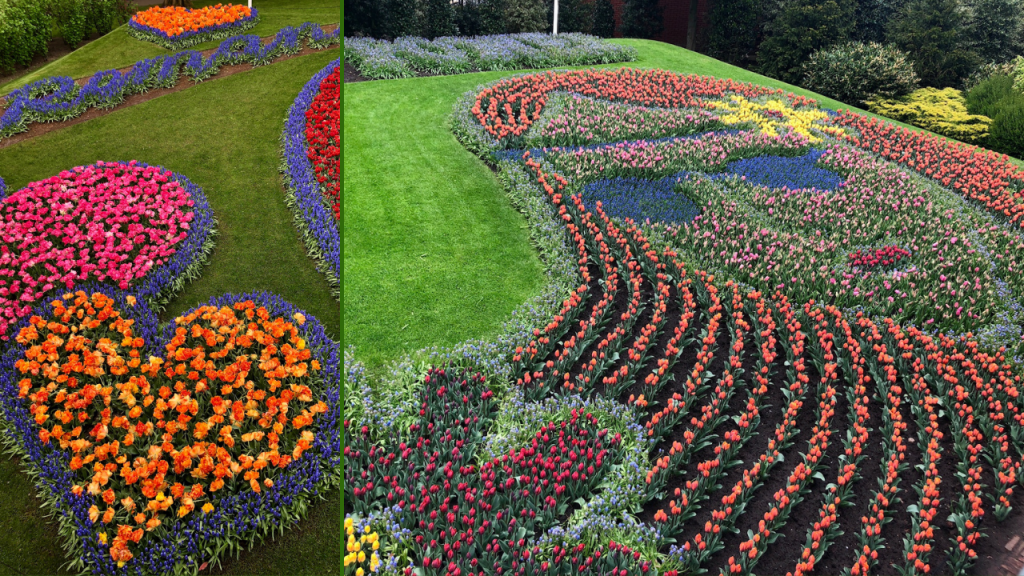 Once you've had the opportunity to traverse the garden grounds on your own, have a light lunch within the walls at one of many restaurants and snack stands…or pack a lunch for an in-park picnic! Meet with your guide to bid a floral farewell to Keukenhof and head to port for official embarkation aboard your ship (link). Unwind 'til dinner time or explore Amsterdam some more.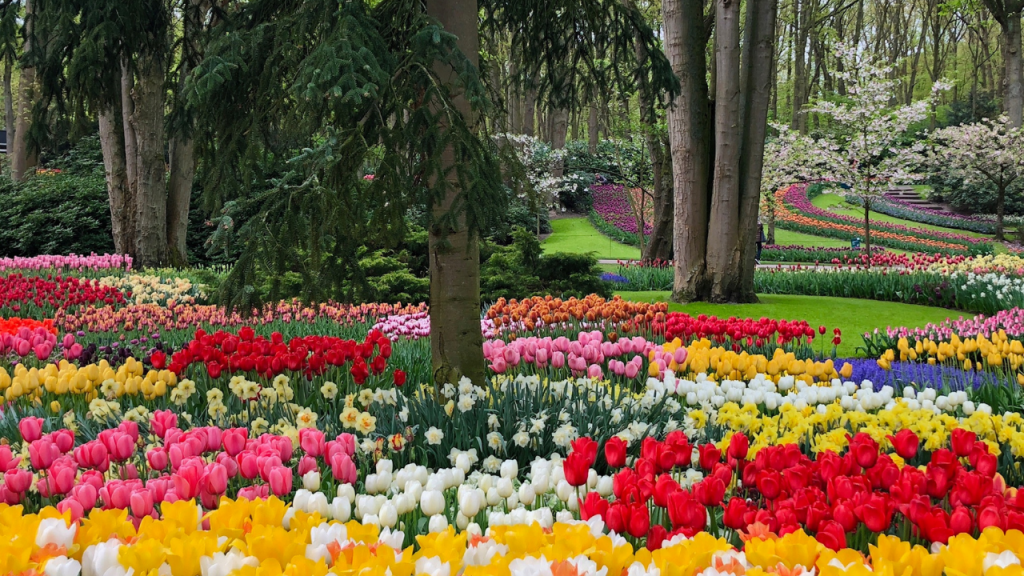 Tea's tips: as you pass through the main entrance and the food court, turn left and follow the sounds of whimsical music. It will take you to a hidden music machine playing old timey tunes. Grab a snack here or head into the meadows with a sing-song soundtrack, giving you the ultimate fairytale vibes:) Speaking of snacks, why not try a dutch delicacy? Pofertjes aka mini dutch pancakes make a great partner to a cup of coffee…or how bout herring? (Not for the faint of heart!) 
---
Day 3:  Part One at the Windmills – Zaanse Schans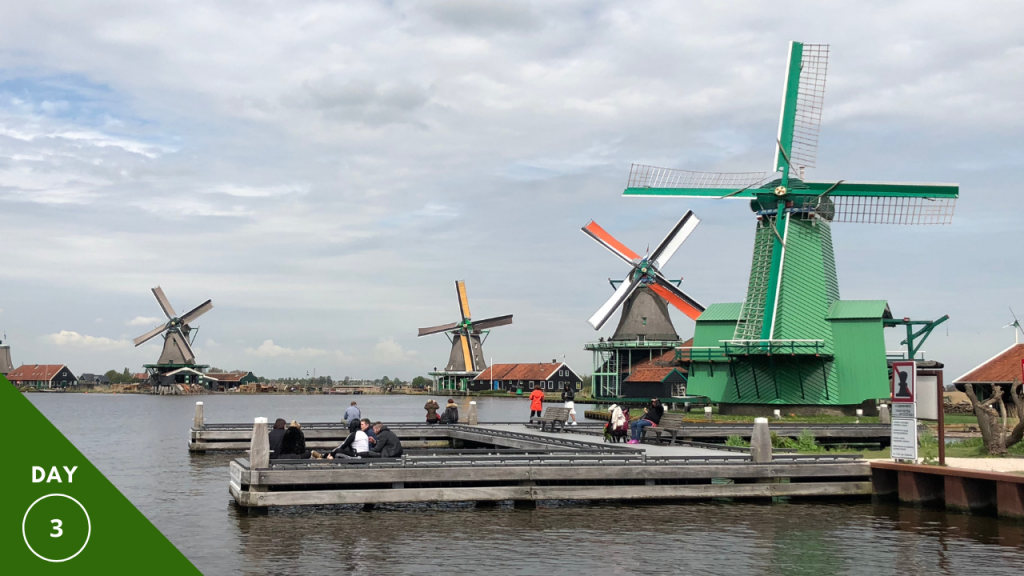 Another jam-packed day awaits! After breakfast onboard, head north across the IJ River to the town of  Zaandam, about a 30 minute bus ride away. Here lies the neighborhood of Zaanse Schans, known for it's historically preserved houses and windmills, replicating life during the18th/19th century Dutch village. Within these well-preserved houses, you'll witness artisan workshops demonstrating wooden clog-carving and cheese / chocolate making with the chance to check out the inner-workings of a 200 year-old windmill still in operation.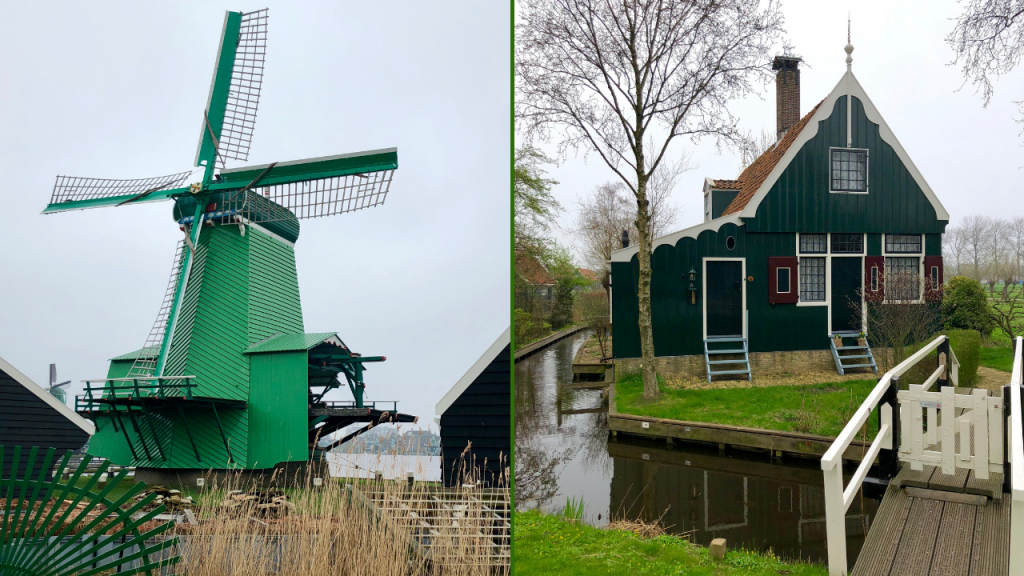 A guide will lead you through the compact center of workshop houses before letting you roam the grounds on your own. The center can be covered in 20-30 minutes, giving you plenty of time to catch a workshop and take windmill snapshots within your 3-hour visit. You'll be thankful for this quaint stop in the countryside as your afternoon brings you to the bustle of Holland's capital.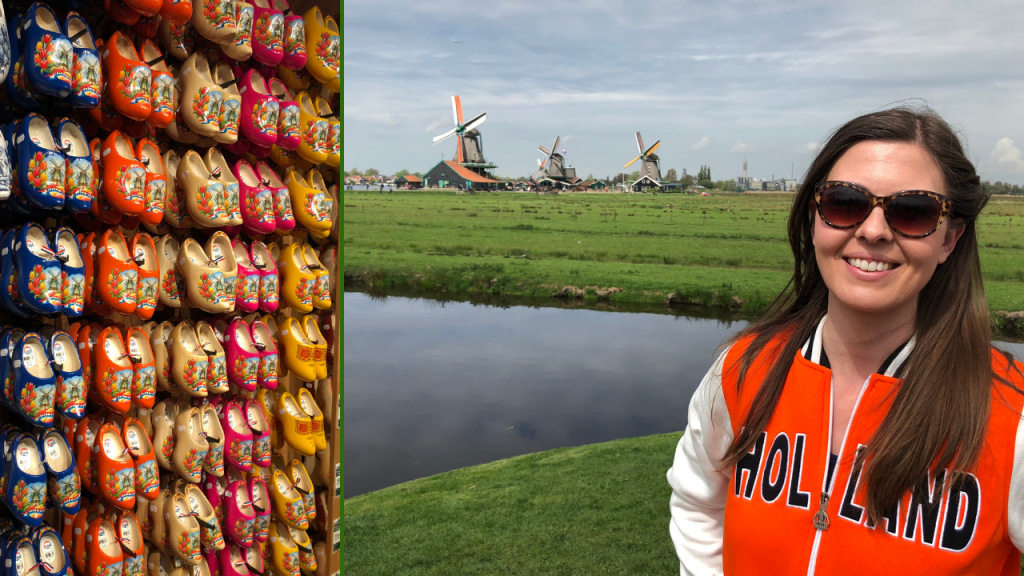 Tea's tips: it goes without saying that clogs are a staple of dutch national heritage. The clog carving demonstrations are not to be missed, offering fun new insight into an old age tradition. Hint: there's more water retained in those wooden shoes than one would think (watch out for the "splash zone!")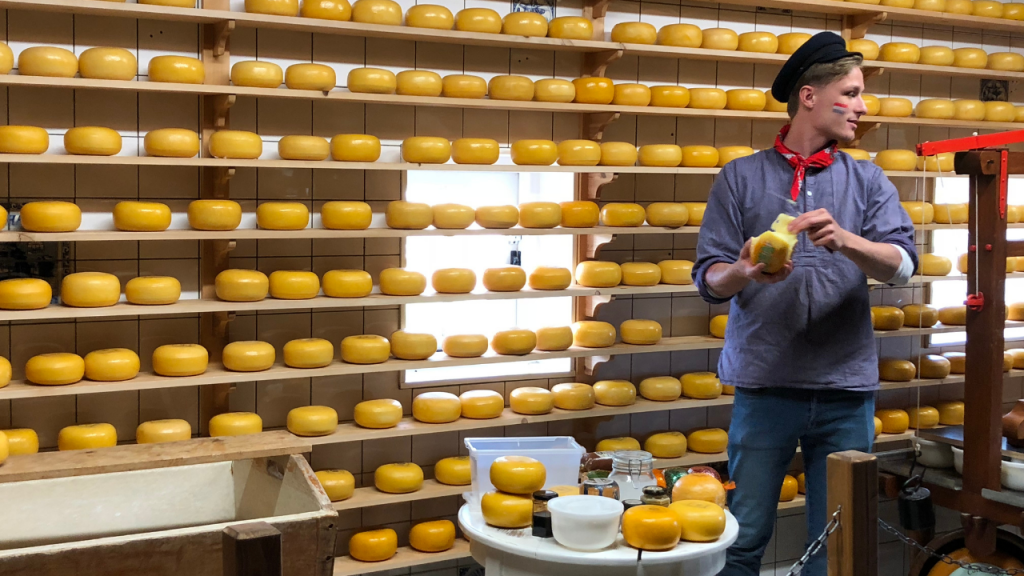 My other recommendation – not just in Zaanse Schans but The Netherlands in general – is the informational "crash course" to dutch cheese making…and tasting! You'll see why the Dutch are proud of their cheese(s) and get the chance to taste some for yourself. Snag a slice of traditional cheese or an off-the-wall flavor (coconut anyone?) and take an easy walk among the windmills before boarding the bus to the boat for lunch.
---
Day 3: Part Deux in the 'Dam – Amsterdam City Tour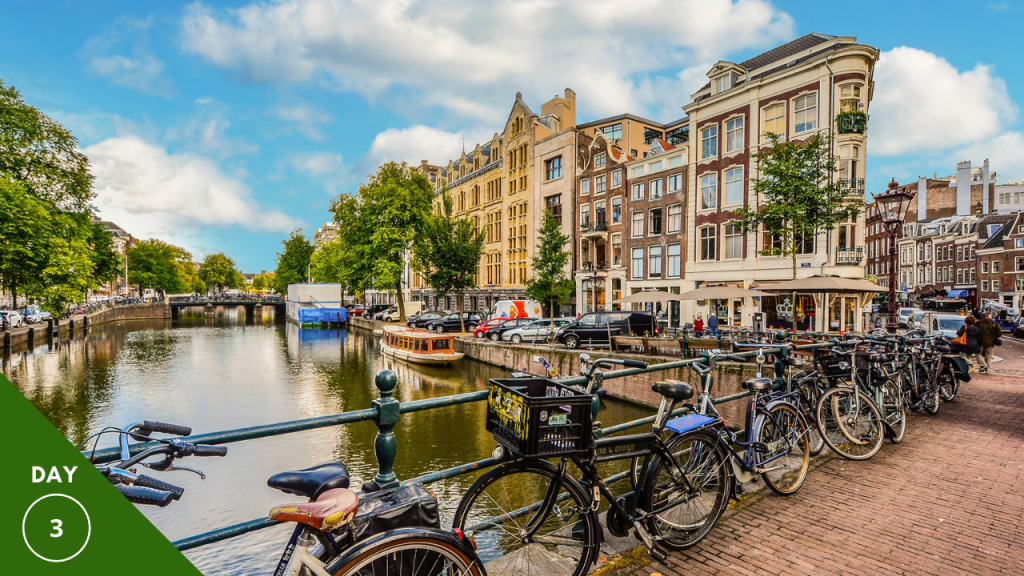 After enjoying a hearty meal onboard, you'll be ready for your afternoon tour of Amsterdam's city center. Comfortable shoes are a must as this is an extensive walking tour taking you along cobblestone streets and canal bridges while dodging the occasional bicyclist:)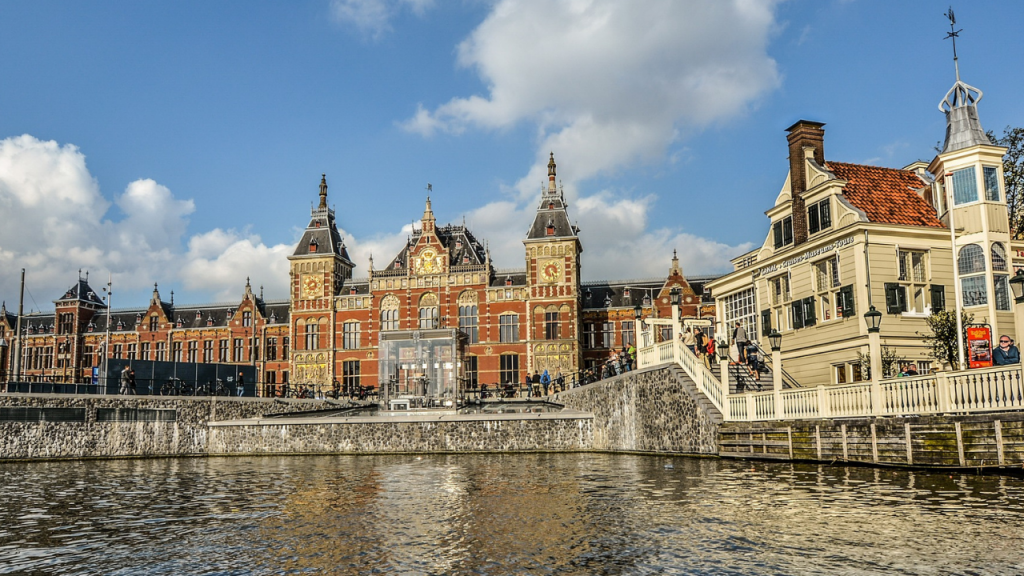 Begin your guided walk through the ornate Centraal Station, built in 1882 and designed by Pierre Cuypers in, who was responsible for the design of the iconic Rijksmuseum building as well. This is the main railway hub of the Netherlands, servicing roughly 195,000 passengers a day – with expansion continuing throughout 2020. Also in front of the station, you'll see where you can pick up a canal cruise, should you wish to get up close view of the cities intricate canal systems during your free time. (Highly recommended!)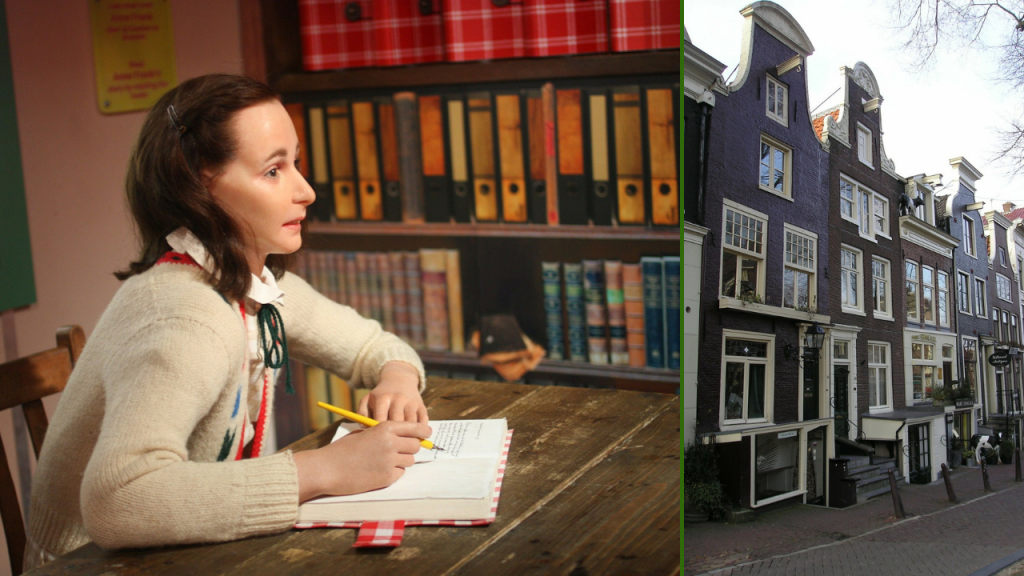 Head through the west side to the Jordaan area to see the Anne Frank House Museum. You'll only get to see the exterior and memorial statue of little Anne in front of the main entrance.* Unfortunately, due to strict regulations of the museum, it's nearly impossible for groups to reserve space for a visit. Entrance to the museum can only be obtained individually and during your free time (or whenever you can get a time slot).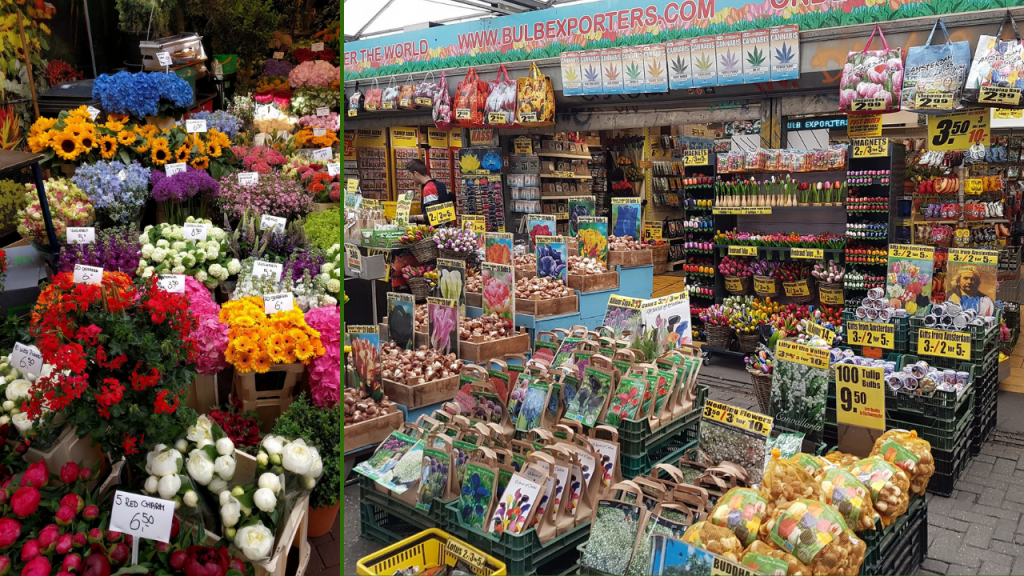 Upon finishing at the flower market, you'll then make your way to one of the main (and most well-known) squares of Amsterdam, aptly named "Dam Square." This town square derives it's name from the dam built on the Amstel river – which the name Amsterdam is attributed to. Originally built in 1270, it formed the first connection between the settlements on either side of the river. Some notable landmarks of the square include the Royal Palace and National Monument.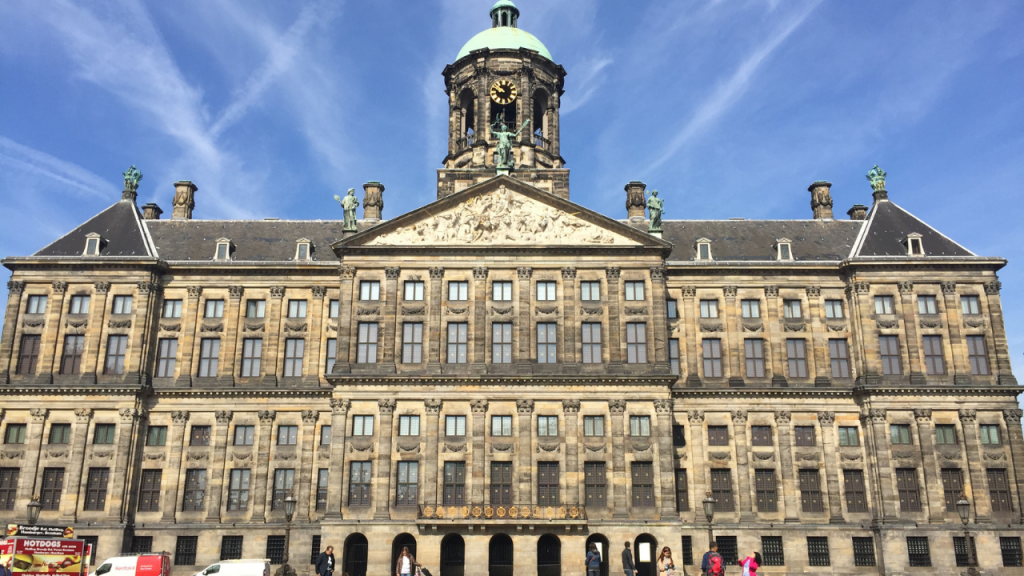 The Royal palace initially served as a town hall as early as 1655, but is now the property of the Dutch Royal House and meeting point for present day national celebrations and memorials. The National Monument sits across from the palace and serves as an important dedication in remembrance of those who lost their lives in WWII. This central square marks the end of your circular city tour.Once your tour has come to an end, head straight towards Centraal Station to make your way back to the ship and rest up before dinner.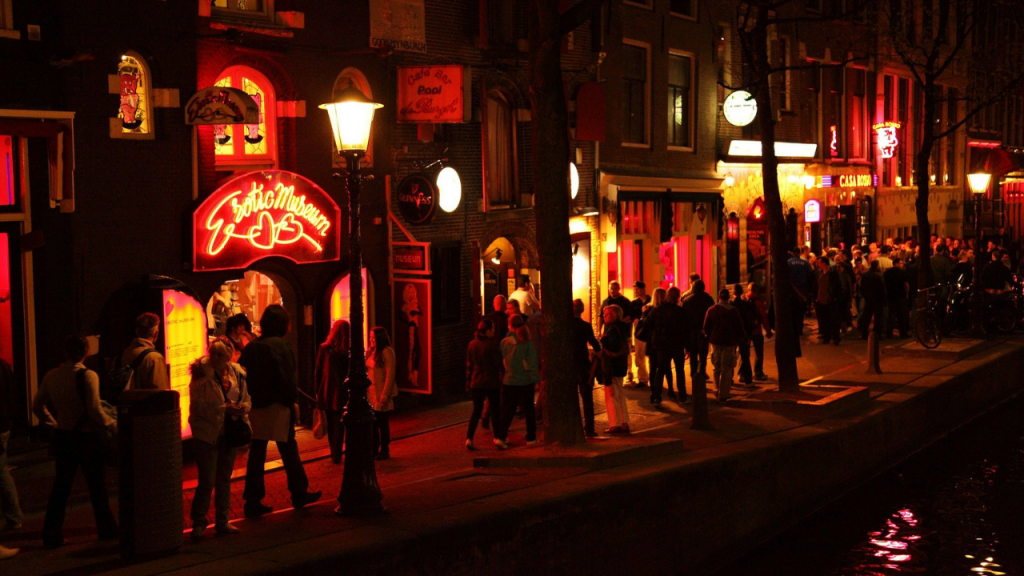 More energy to spare? Then take a right from Dam Square and head east towards Nieuwmarkt. This route will take you through the narrow red-lit alleyways that make up a part of the Red Light District. Due to strict restrictions regarding groups, guided tours are strictly prohibited from this area. However, you can still experience it on your own – but please note that taking pictures is forbidden. The police are on patrol as well as the workers looking out for their patrons. Please be respectful in the Red Light area! After your self-guided walk through "De Wallen," take a break at one of the wonderful cafe's surrounding Nieuwmarkt square. It'll make for a fine aperitif to your dinner awaiting you onboard:)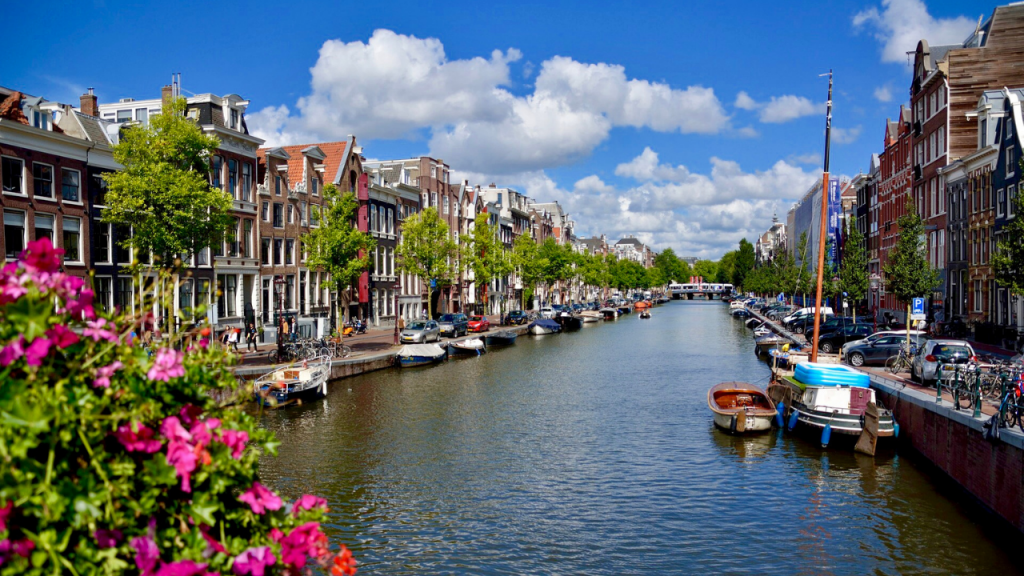 Tea's Tips: Amsterdam's weather is unpredictable! It's best to come prepared not only with comfortable walking shoes, but also a lightweight waterproof windbreaker to combat the elements (or tie around your waist if the sun shines on you!) 
*A quick note about the Anne Frank House: many of our passengers say that this is on their travel bucket list. If you find yourself in this category, I strongly suggest you research availability prior to booking your cruise as tickets to the museum are very limited with many of them purchased months in advance. You can, however, take a chance and try to purchase a ticket the night before admission. Approximately 20% of tickets are sold within 24 hours of admission (from last minute cancellations, vacant spots, etc) It's not guaranteed but worth a shot if no dates seem to be available during your cruise trip.
---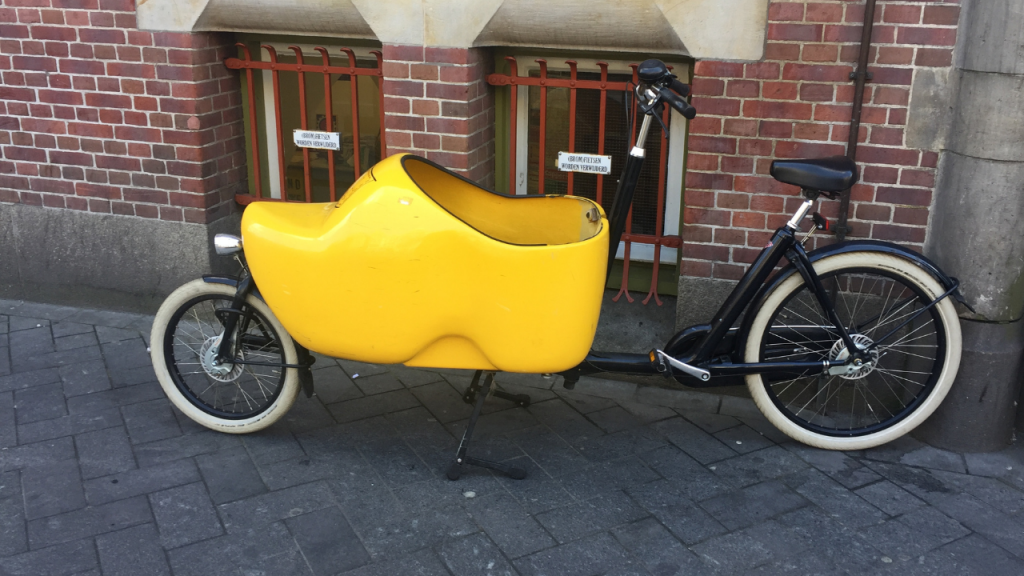 We've only scratched the surface of Amsterdam's offerings and the Tulip cruise overall. Don't fret, for we're not done yet – all of this and more will be covered in our coming blog posts. But for now – "fijne dag," friends!