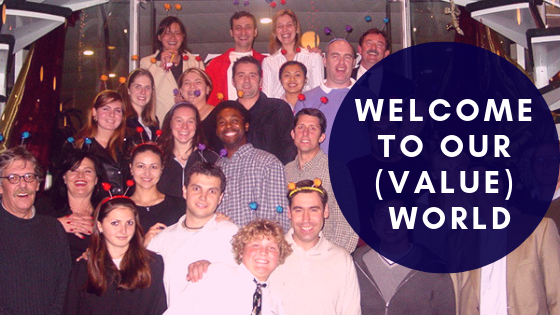 Ahoy friends and fellow cruisers! After 27 years of exploring the worldwide waterways, we're sailing into the season (and the 21st century) with our very first blog post. Before we dive into the nitty gritty, we'd like to welcome you to our world. So read on for what/who/why/how we came to be one big Value family!
BACK TO BEGINNINGS – A BRIEF HISTORY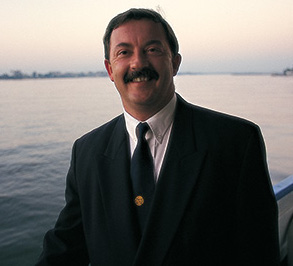 Value World Tours was the brainchild of two best buds who worked together at a company called Yugotours. Back in 1992, our "founding fathers" Samo Toplak and James Pierce held positions in different departments at the Los Angeles office. Samo was the VP Sales manager while James worked in air, using their skills to organize excursions for American travelers to/through what was then known as Yugoslavia. Yugotours had seen it's fair share of prosperity in the market, beginning in Europe and eventually expanding to both coasts of the US. It was a powerhouse tour company creating various land itineraries, issuing airline tickets and dabbling in the then-burgeoning idea of small ship river cruises. Unfortunately the height of the company's professional progress drastically changed overnight as political unrest in the Balkans came to a head during the pique of civil war. In the blink of an eye, Yugotours' doors were shut due to sanctions placed on all infrastructures with ties to Yugoslavia. This left its hardworking employees jobless, penniless and, in some cases, homeless despite the fact that they had no involvement in the overseas dispute.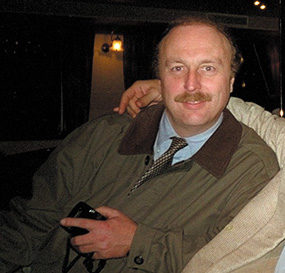 The move simultaneously affected travelers, many of which had trips planned and money invested in doing so. One specific group of 65 was scheduled to sail on the first ever Russian river cruise shortly after the sanction was put into effect, with no time to to make changes as many of them were already en route. So as to not leave these passengers stranded in a country that had also seen it's fair share of tumult since the fall of the Soviet Union, our "founding fathers" came up with an idea. Samo – who had to care for his small child and pregnant wife – and James – who moved west from Illinois in search of a better life – took matters into their own hands. They decided to create a company that would save the 65, utilize their skills and salvage their dreams. They worked tirelessly for two days in the basement of James' apartment to develop a plan of action. When embarkation day arrived, both men personally escorted the group of 65 from Moscow to St. Petersburg to ensure the overall success – and safety – of the cruise tour. Although Sam and Jim had been anxious, the cruise was a success. "Where to next?" the group of 65 inquired upon returning from their adventure. And so…Value World Tours was born:)
"VALUE" – WHAT'S IN A NAME?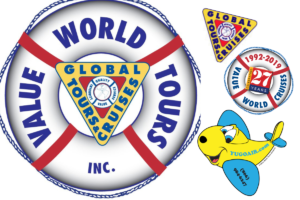 Fast forward to 2019 and Value World is still going strong. We've been sailing under the radar but are ready to make a bigger splash into the spotlight. However, when hearing the word "value" many folks find it to be synonymous with "cheap," a less than favorable term. So why choose that name in the first place? Well, the decision was based on practical reasons not pertaining to pricing. In 1992, the internet was a luxury and Google nonexistent. If people were interested in searching for a company or hiring a service, this wasn't done through a web browser nor Facebook, but a different kind of book: the Yellow Pages. What may now be viewed as a doorstop to be recycled, it was once an alphabetical go-to guide. From assistants to plumbers, people hit the pages for advice. Because of this, many companies sought "ABC" names to ensure top billing, creating over saturation in the front of the book. How would one stand out from a pack of "All Tours," "Big Travel," or "Cali Cruisers?" Flip it over and start from the back! There weren't many options in the "XYZ" category, but the V's looked promising…During their time working in travel, our "founding fathers" had acquired a wealth of expertise and accumulated trusted partners to help them bring their vision to fruition. They vowed to create the very best exotic experiences for a fraction of the cost because they believed intimate cruises and cultural immersion did not have to be priced at a fortune. They made it their mission to make one-of-a-kind tours more affordable for all. Invaluable memories at a great value, they though. BINGO! What better way to describe our company's mission and vision than with "Value" in the name. The name was stamped in the Yellow Pages and has stuck ever since.
A FIRM OF FRIENDS AND FAMILY
Who are we? Well, my name is Tea and I've been a member of the Value family for quite some time. You see, the phrase I've lovingly used – "founding fathers" – has a deeper meaning when it comes to my relationship with the company. Samo is my dad and James is my godfather. I was that small kid being cared for when Value came to be in the early 90's. I've had the opportunity to travel extensively – family vacations, flying solo, and working for Value – all my life. I remember playing on the floor of our Fountain Valley office as my parents were renovating what was to be our present-day headquarters. My first paycheck for mailing out brochures came in the form of beanie babies.
Last year, I served as Cruise Director, leading groups of cruise passengers from town to town. I've seen the company grow throughout the years – and grew along with it. Now I have the chance to represent Value as the voice telling tales from home and faraway. However, I'm only one of many members that the Value family is comprised of. Most – if not all – those who work with us have been doing so for 10/15/20+ years. From our cruise staff to our office crew, we've been fortunate to amass a fabulous team of international affiliates. Many of them started off as friends, but all became family:)
AFTER 27 YEARS, WHERE DO WE GO FROM HERE?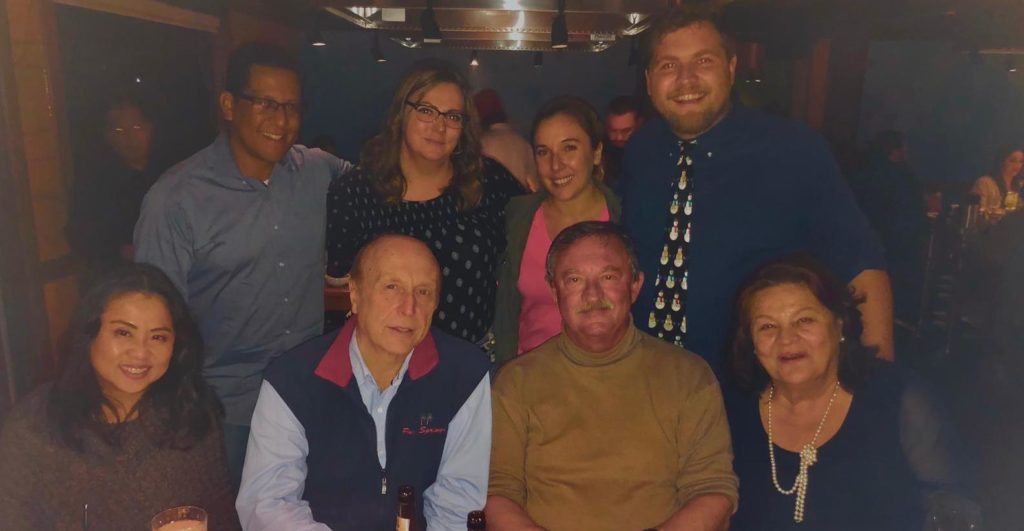 Since our creation, Value World Tours has branched out to include various aspects of travel to include cruises, escorted tours and airfare. We're still sailing the rivers of Russia, but have expanded our itineraries to other destinations throughout Europe as well as Asia. We're now sailing the seas of the Adriatic and island-hopping in Fiji. Above all else, we're still bringing the very best trips that Value has to offer. We'll be using this blog to share stories from abroad, impart travel wisdom, and answer any questions that come our way. We'll bring you closer to our Value World by offering insider insight along with passenger perspectives on worldwide cruising through learning and living. Join us on this journey, won't you?
From our Value World Tours family to yours – cheers to 27 years and see you onboard!